Las Vegas Nightcrawlers, Formerly known as the Wranglers, are a develomental devision, professional hockey team. With no affiliation to any major Hockey league team. The nightcrawlers are back and looking create a loyal fan base and increase ticket sales and profit. This brand book and campaign is based out of a Narrative created for the company. 
The Las Vegas Night crawlers are looking to re-establish themselves in the sports scene in Las Vegas. As the only professional team in the Las Vegas Area, a team with a pristine location for entertainment and competitive showcasing, the Night crawlers have a lot to prove in this untraditional sport. Determined to become a top contender against 27 other teams in the ECHL, The Night crawlers are bound to steal the show, and win in an entertaining fashion. With a motto of "Win, Entertain and Dominate" The competitive atmosphere will be like none other, the show will create a buzz around town and it'll be bigger and more entertaining than any other show in the Sin City. 
With the comeback of the semi professional hockey team from las Vegas coming back after a hiatus it was my project to rebrand the company along side a new identity, branding strategy and a marketing campaign. This project is intended to be a brand book highlighting the research, design analysis, branding and identity, voice and tone, and design aspects for the employer and future investors.
Aboee is the 
project
 Brand book presented to the Employer.
As the employer/investor looks through the brand book the intended action/feel is meant to portray excitement towards the team and sport with a uniqueness to differentiate the nightcrawlers from any other sports team. The book shows an elegant style, with simple elements, low opacity and full color photographs to catch the eye and maintain focus on the intended message.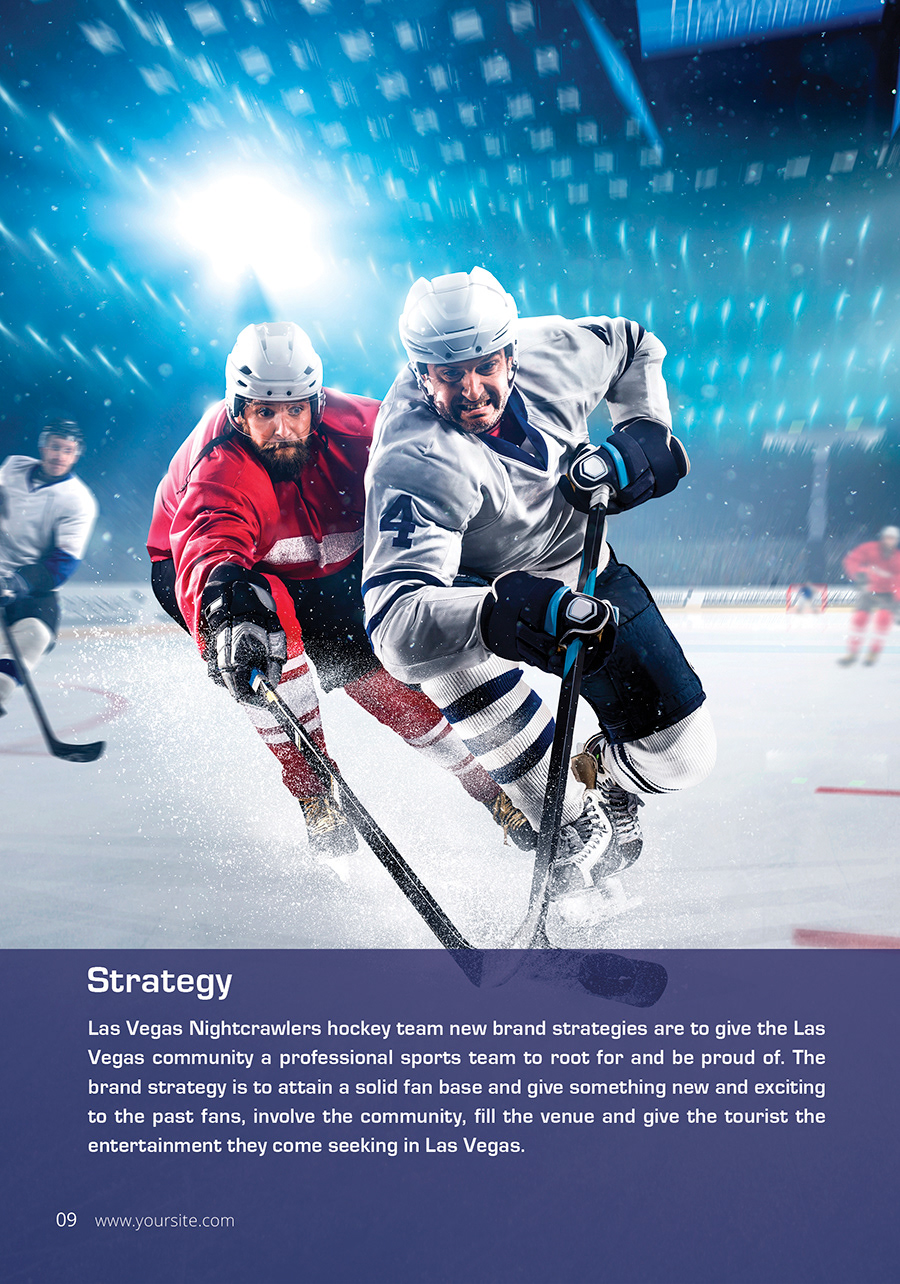 the use of symmetric elements bring balance to the piece and throughout the book the icons help maintain a sense of direction for the readers. As mentioned before the intention of the book is to tell the narrative and portray a message with a visual story. A story that will bring excitement, show the sence of domination and win, with elegance and the feel of the luxurious lifestyle of Vegas for tourist and locals.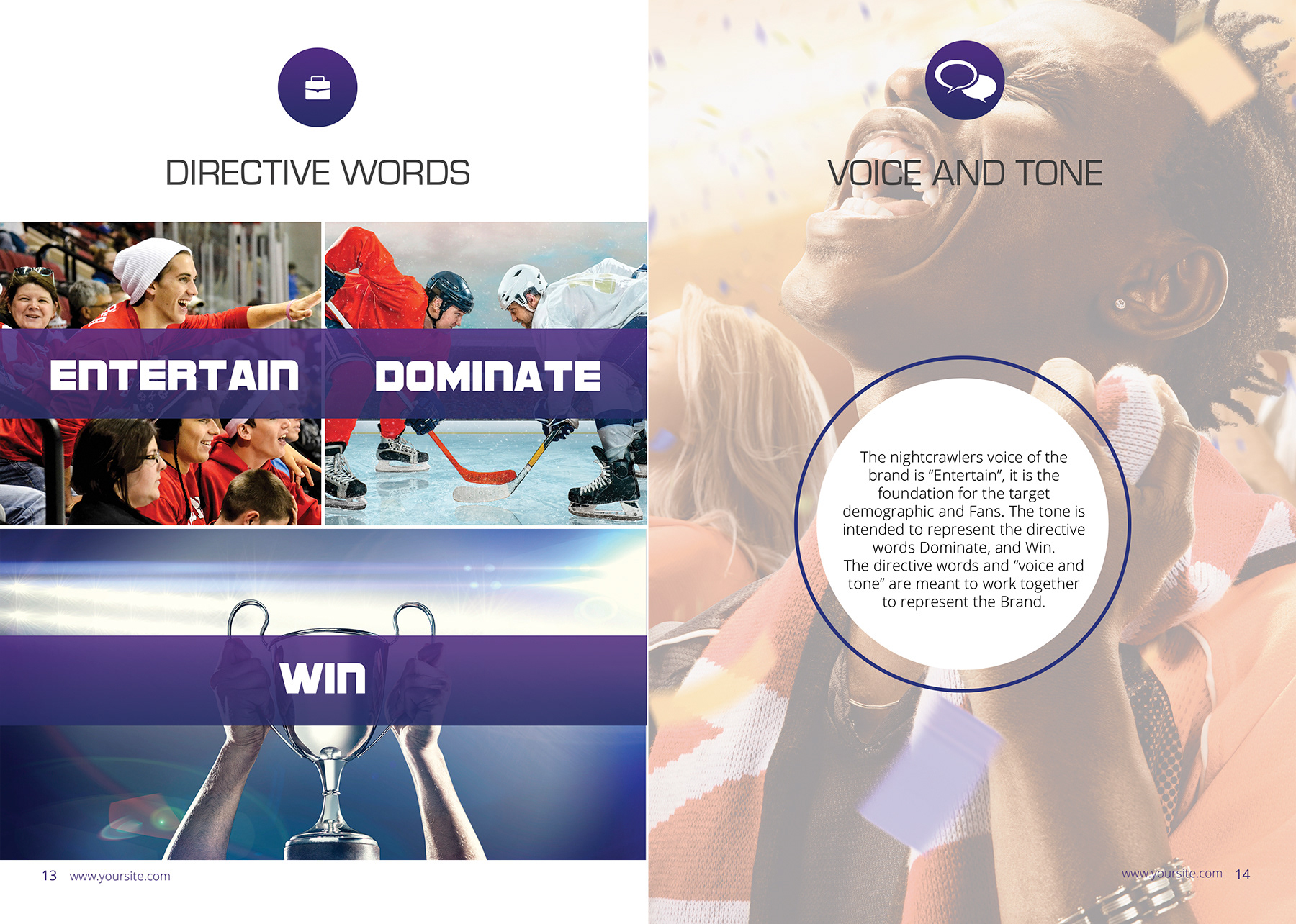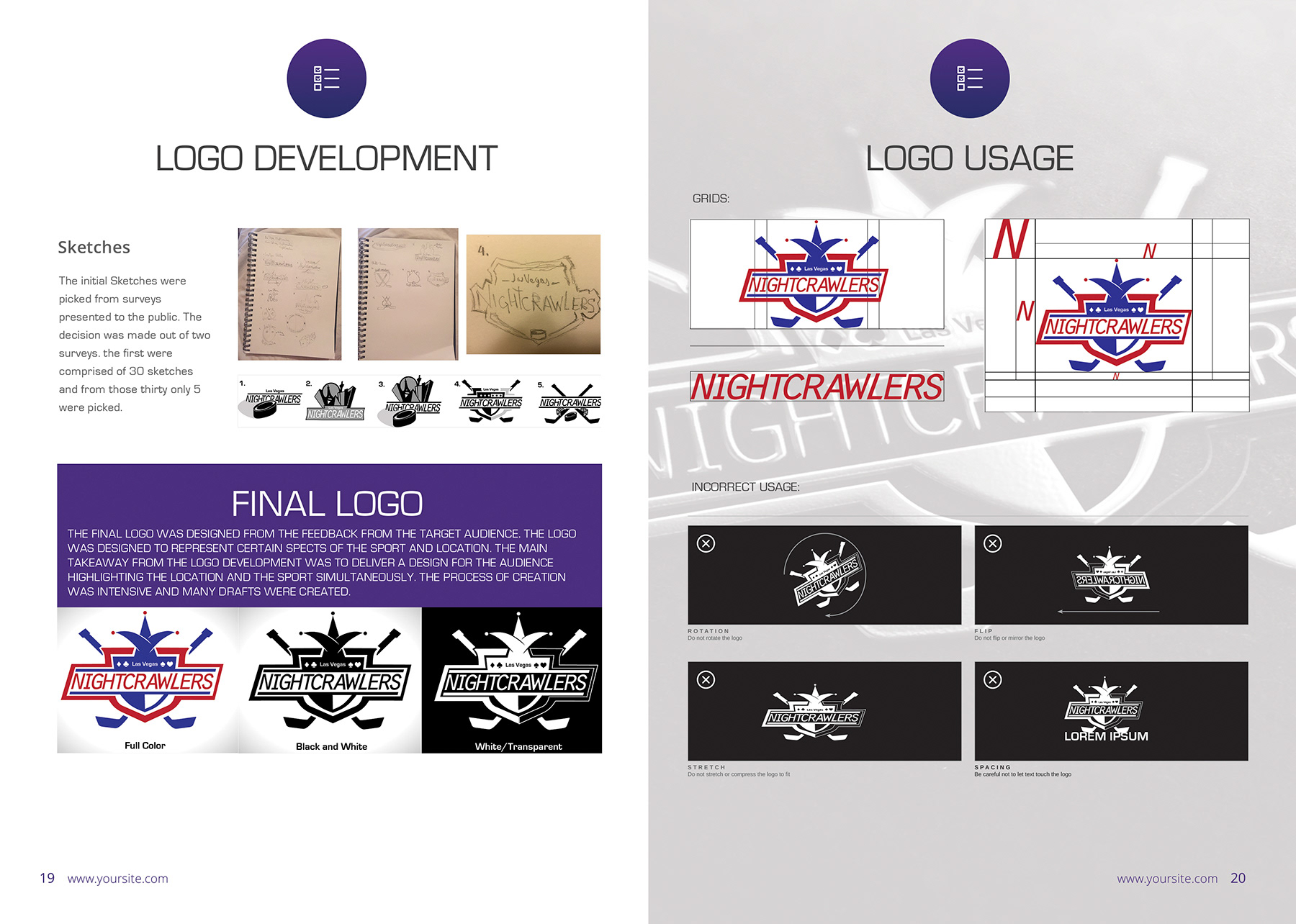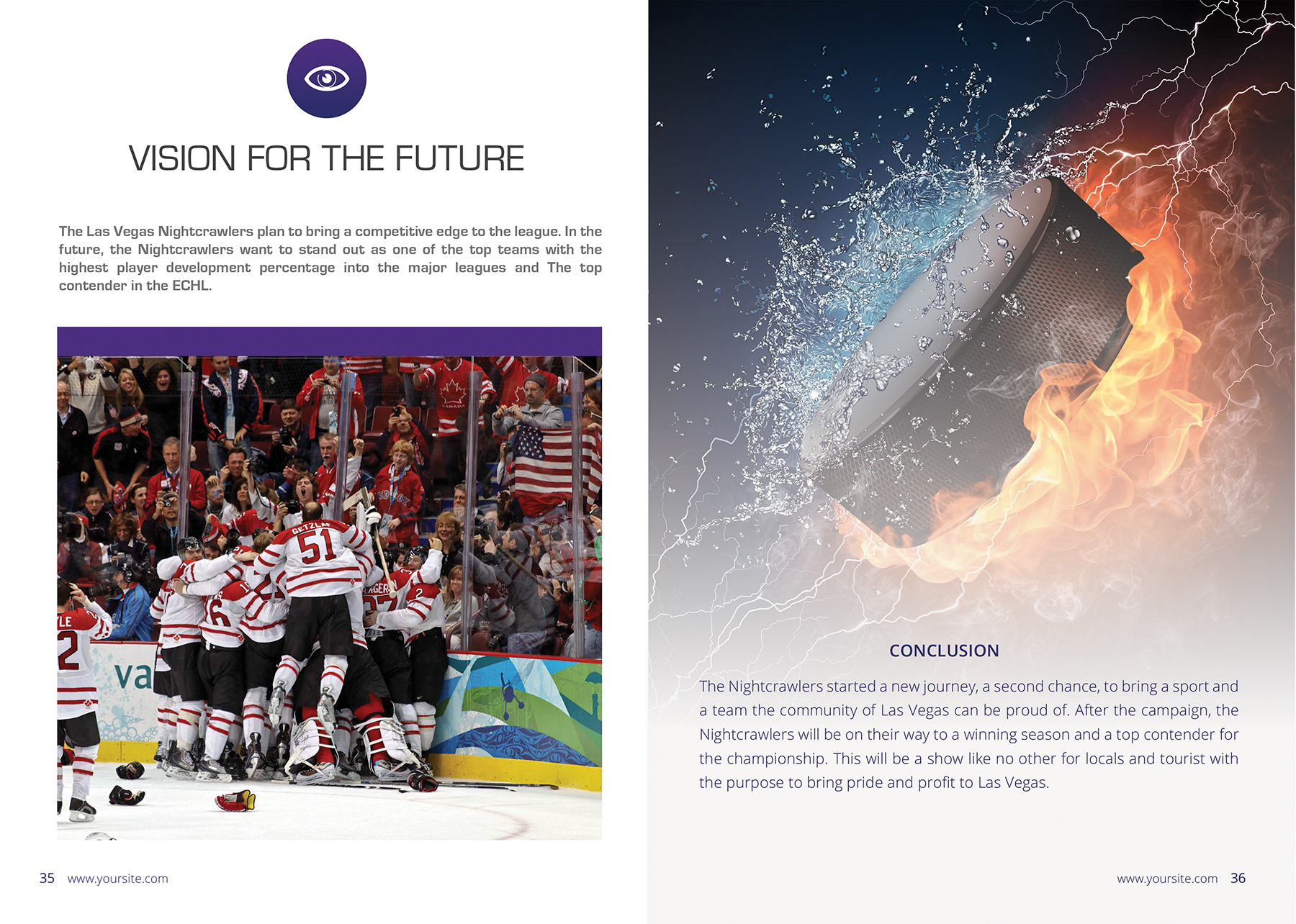 The following images were provided by Shutterstock.com and this book is for the use of Education. if you have any questions regarding this project you can contact me at santiagoar3nas@gmail.com
Please leave your thought and opinions. Thank you