Brand and Style guide created for a fictional Shoe company called SkeeterKicks, Inc. 
This Style guide highlights the brand, correct and incorrect, usage, logo mark and logotype styles,typography, color palettes, media usage and more.
This Style guide derived from the mood board below. This mood board was the initial stage to the development of the style guide.
Elements were collected along with textures, fonts and color palette that 
describes
 and represent the brand to the customers.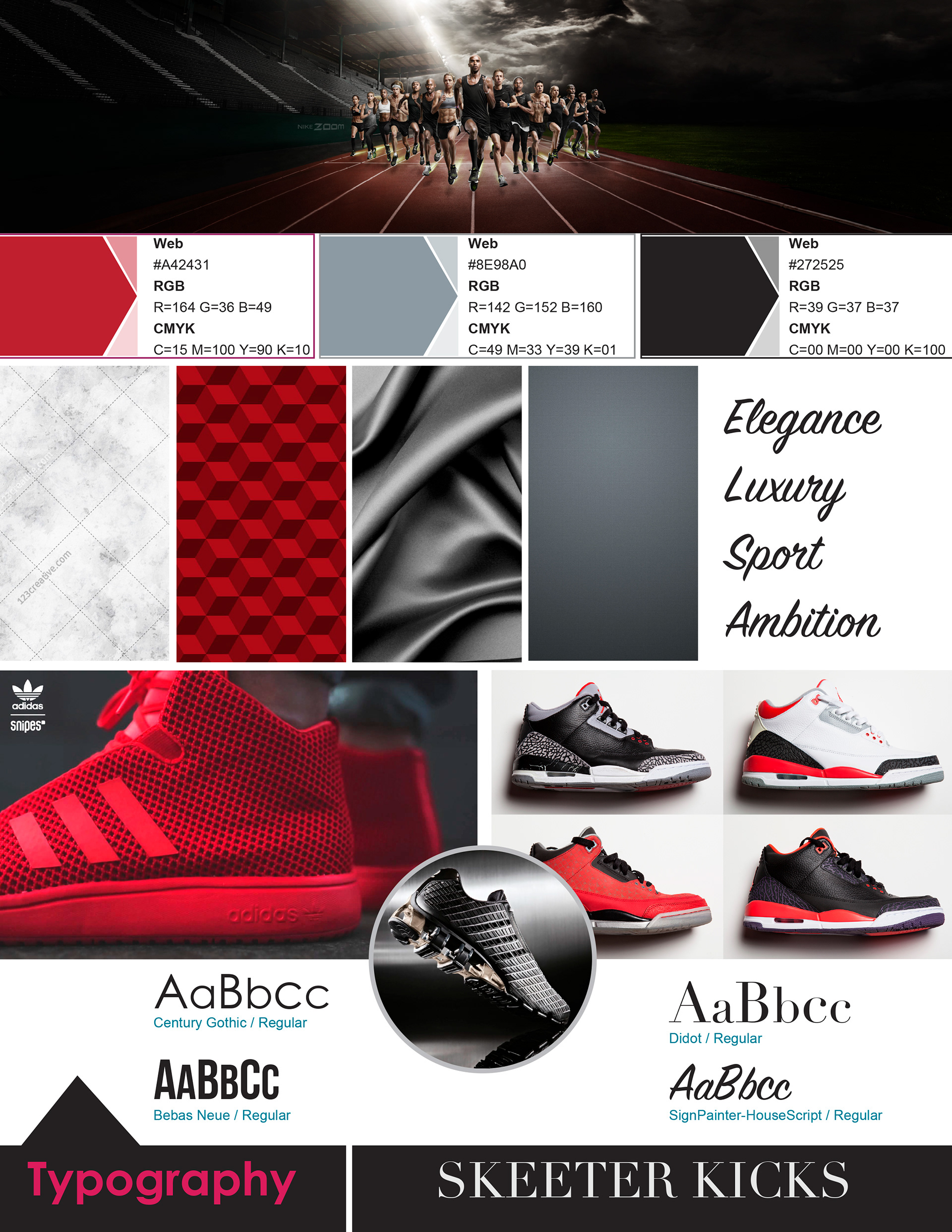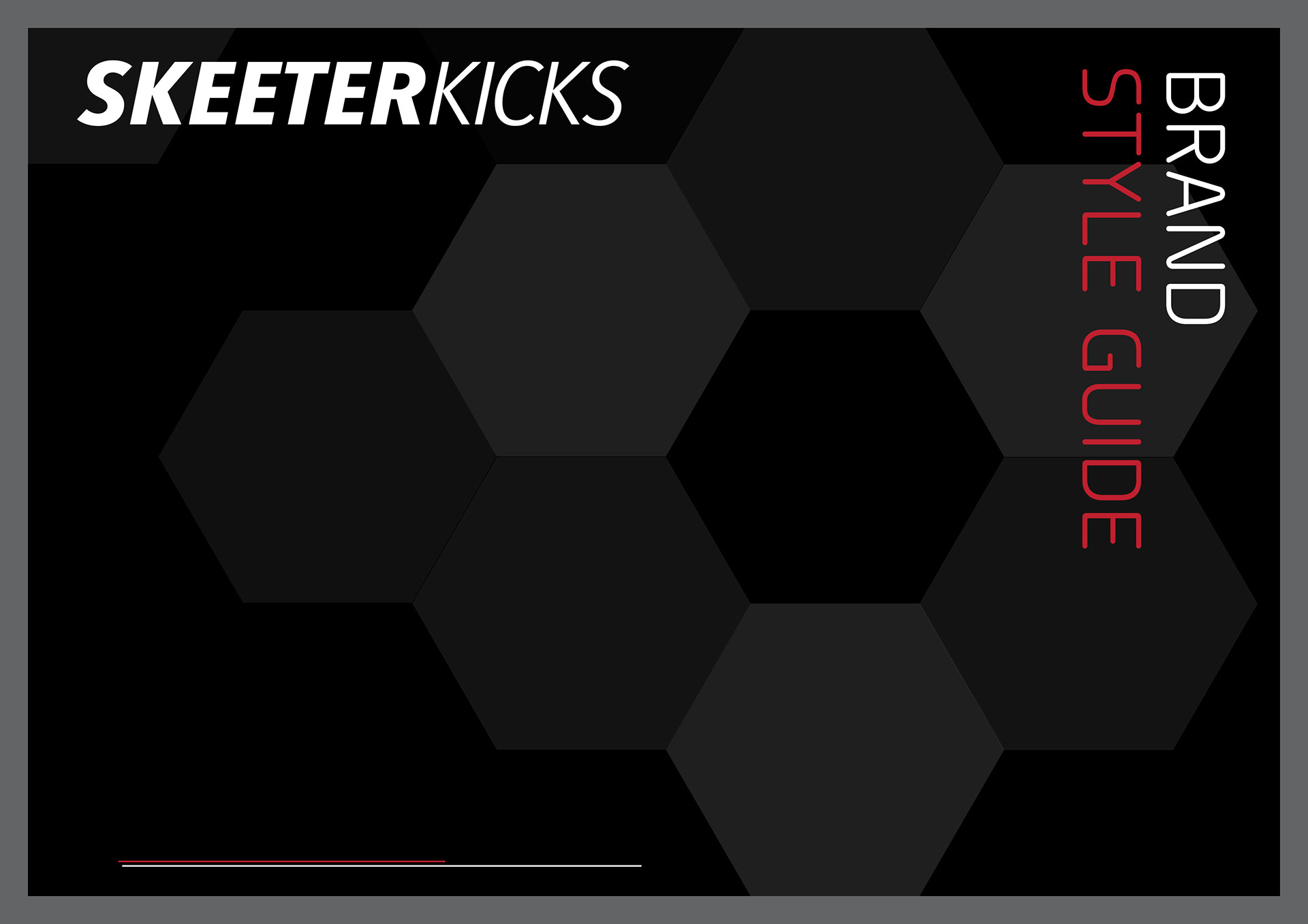 The styleguide displays the use of hexagonal elements throughout the entire guide representing the main shape and element of the book alongside the use of the main colors red, and white.